Before I tell you about the program, let's make sure you're a good fit.
You are right for certification with Global Energy Method™ Academy if you want to create a high-quality energy healing business that delivers the most impactful and permanent results possible for your clients.
The certification program through Global Energy Method™ Academy is right for you if you want to be the expert in the field of energy healing, have a community supporting you, keep your schedule filled, and get paid what you're worth!
If you are...
An energy healer who got into the field to help people and loves the work but suffers from imposter syndrome and is ready to change that into being seen as an expert.
An energy healer who has reached a ceiling of potential with their current education and is ready to learn additional techniques to offer deeper healing for their clients.
Someone who has benefitted from energy healing and wants to learn how to help others achieve the same kind of benefits and more.
You're in the right place!
Global Energy Method™ Academy coupled with the Infinity Healer™ membership gives you the tools, skill, inspiration, and unparalleled support to stop feeling alone, unsupported, and unequipped.
With our comprehensive program, you'll gain the confidence and expertise needed to establish yourself as a respected authority in the field of energy healing.
By joining the Global Energy Method™ Academy, you'll unlock a world of opportunities to expand your knowledge and skills. Our renowned instructors will guide you through a curriculum that encompasses cutting-edge techniques and strategies, equipping you with the ability to provide the most profound healing experiences for your clients.
Gone are the days of struggling to fill your schedule or settling for less than you deserve.
With our certification, you'll be equipped with the knowledge and credentials to attract a steady stream of clients who are willing to invest in your expertise. Say goodbye to undercharging and hello to a thriving energy healing business that rewards your skills and dedication.
Enroll in the Global Energy Method™ Academy today and embark on a journey that will elevate you to the status of a true expert in the field. Let's make a difference together!
Global Energy Method™ Academy is Fully Accredited by the
American Association of Drugless Practitioners and the American Association of Natural Wellness Practitioners.
We are also a continuing education provider for the American Naturopathic Medical Certification Board!
Core Certification
Learn about:
Internal Energies - Unlock the evolution of internal emotional energy. Discover cognitive triggers, reshape neuropathways, and unleash your extraordinary potential for personal growth and success.

External Energies - Uncover the secret to reshaping and reclaiming control over the energy you attract and radiate to those around you. Master the art of repatterning that energy and seize control over the energy that surrounds you.

Positive Repatterning - Embark on a transformative journey, where you uncover the immense power of your subconscious mind. Unlock the inner healing abilities and break free from trauma responses, empowering a life of unparalleled quality and fulfillment.
Your subconscious mind holds immense power waiting to be unleashed. Break free from trauma responses and unlock your clients inner healing abilities. Experience a life of unparalleled quality and fulfillment as you embark on this transformative journey. Say goodbye to limitations and hello to a world of endless possibilities.
Spiritual Specialty
Learn about:
Miasm Energy - Discover the secrets behind inherited behavior and addiction. Learn how to release these patterns to free yourself.

Clairs - Learn how to clear blocks to the clairs and awaken the senses to increase intuition.

Energetic Connections/Disconnections - Discover how the energy of our bodies can be affected by trauma and how to restore the connections to increase optimal health.

Pernicious Influences - Escape the blocks hindering your healing journey and restore internal balance.

Auras - Dive into clearing your auras and bring balance to ancestral aura, planetary aura, karmic aura, and more.

Chakras - Dive into the many chakras including the gaia gateway chakra, dantien chakra, soul star chakra, and many more.

Meridians - The meridians are the energy pathways of the body. Learn how to identify and clear them to achieve clarity and balance in all 25 meridians.
Oppressive Energies - This training is optional but teaches a Christian way to address oppressive energies.
Psychological Specialty
Learn about:
Dissonance Energies - Discover how the brain adapts to trauma and causes dissonances to push it to the subconscious. Learn to address the inner child and identity conflicts.

Memory Energies - Dive into fractured, ancestral, memory avoidance, and more. Learn to restore memories, sever cording within memories, repattern the cognitive triggers from memories, and more.

Belief Energies - Regain control of your beliefs in this lesson by repairing belief trauma and adding in a healthy belief system.

Hypnotic and Will Energy - In this class, you'll become aware of the subliminal causes of some actions and learn to change that process.

Trauma Energies - Tap into inflammation, spiritual trauma, psychological trauma, and physical trauma learning to repattern the responses.

Block Energies - Clear poverty anchors, cultural trauma anchors, illness anchors, and more. Also, discover the trauma wall and learn to stop the cognitive process of trauma, as well as its impact on the body.
Physical Specialty
Learn about:
Physical Need Energy - Learn to identify the needs of the body so that you/your clients can make choices that are more aware.

Toxicity Energies - Dive deep into many types of toxicity, including 60 metals. Gain a deep understanding of the impact of toxins on your body and learn to correct the energy hindering their release.

Nutritional Imbalance Energies - This lesson will guide you through identifying intolerances, excesses, and deficiencies.

Sleep Imbalance Energies - Learn about the circadian rhythm, sleep disruptions, sleep positions, and regain a healthy night's sleep.
All 13 Systems of the Body! - The human body is a complex and interconnected network. In these comprehensive lessons, you'll delve into each system, understand their interactions, and clear any trauma that may be holding them back. Discover the valuable lessons embedded within past traumas while unlocking the keys to vibrant health and well-being.
Body-Wall - Free the body to heal and release unhealthy behaviors to gain confidence, appreciation, and a healthy weight for the body.
---
Once all certifications are complete, you can test to become a Global Energy Method™ Master Practitioner. This will pre-qualify you for a Board Certification through AANWP and AADP, which will qualify you to become a Board Certified Holistic Health Practitioner and Board Certified Global Energy Method Practitioner.
The best part is, the Global Energy Method™ is an evolutionary method that will continue adding new concepts and strategies to the program, and as a practitioner, you will get all these updates included! This will keep you on the cutting edge of energy healing.
Don't delay, join an upcoming class today!
Wait! There's more!
Bonuses! Yep, as if this amazing training wasn't enough! The Master Practitioner track gives you all levels of this fully accredited certification, pre-qualification to be board certified (after achieving Master Practitioner level), and these bonuses too:
Core certification only track gets 3 months of the Infinity Healer™ Membership. They do not unlock access to the Global Energy Method™ Software.
Master Practitioner Track Bonus #1:
1 Year Free of the Infinity Healer Membership!
Note: Core certification gets 3 months free.
Inside this membership, you will also receive:
Business masterclasses designed to help you increase revenue while also saving you time!
Periodic templates or swipe files to set you apart from other healers.
An engaged Facebook community of other GEM practitioners to support you whether it's a simple question or a complex client!
Periodic challenges, giveaways, and events to help you keep moving forward in your business without feeling drained.
Access to a very generous affiliate program designed with you in mind.
And, oh..so much more!
Valued at $1,164 Included!
Optional after the free months. Designed to jump-start you into a thriving business.
Learn more about this amazing membership by clicking HERE.
Master Practitioner Track Bonus #2
1 Year Free Access to the Global Energy Method™ Software (Beta)
Note: Core certification does not get access to the software.
This is a comprehensive software that guides you through the entire program and supports all the following:
Builds a professional-looking report as you work.
Holds all client information on a HIPAA-approved server.
Keeps all client information protected from cyber attacks.
Customizes each session for your client to receive the deepest level of benefit possible.
Note: Only available to the Master Practitioner track and access is unlocked AFTER beginning spiritual specialty.
Valued at $1,164
Included!
Optional after free months. Designed to optimize time and increase income without increasing the time spent working. Find a healthy work/life balance!
Learn more about this amazing software by clicking HERE.
Hear what others are saying about the Global Energy Method™!
Frequently Asked Questions
What are the pre-requisites for your program?
Is there a time limit for certification?
How quickly can I get my first certification?
I'm already Body Code certified, what does Global Energy Method offer that BC doesn't?
I'm thinking about joining the upcoming class, but I'm concerned about the cost of the Infinity Healer Membership and Software after the free time period.
Hi, I'm

Lisa Ramos.
I am a momma to 8 amazing kids (7 girls and 1 boy)! I'm a wife to a Christian minister, and have a passion for helping people escape trauma.
I have a formal background in psychology and have several energy healing modality certificates. I'm a life coach, business coach, and heart-centered healer.
My husband and I created the Global Energy Method™ to teach and support other healers all over the globe to be the best they can be and touch as many lives as possible.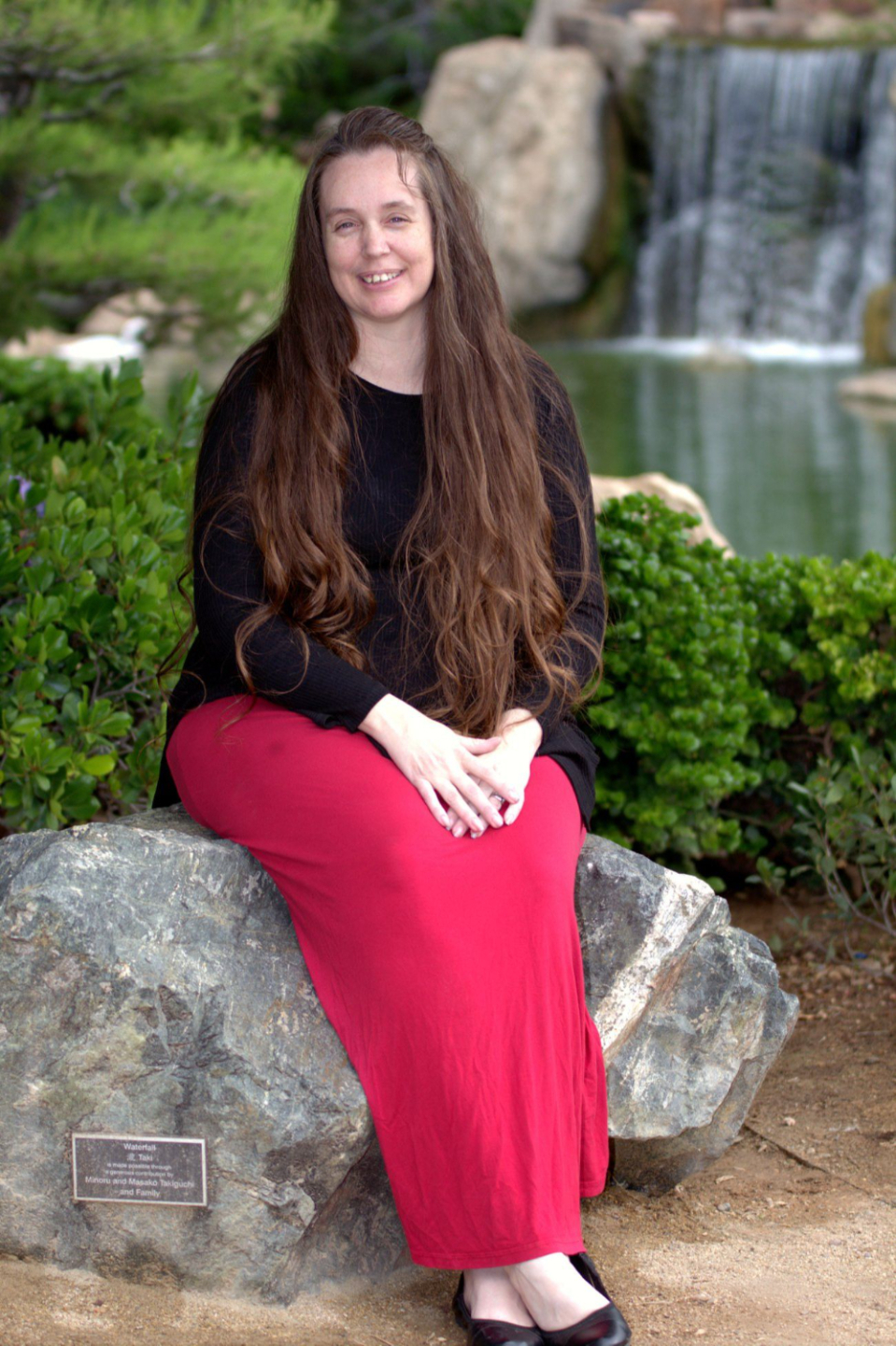 Don't wait! Take control of your life and your business today.
---
#bettertogether
If you have questions, email [email protected]